I went to the star wars exposition yesterday with some friends (and socko)
Was VERY cool , alot of cool stuff, alot of the used helmet+ costume + ship that were used in the movie.
I learned alot of things, as Yoda almost got named minch lol
or how they made the TIE fighter sound (elephant + car slicing on water)
The full costume of vader !
so as long as you do the course, you are been ask some question about yourself and your behaviour. After that they made a picture of you in the starwars universe, here's mine !
You can see the friends i went with in the bottom right standing lol (the rodian is Eric, fucking bounty hunter)
enjoy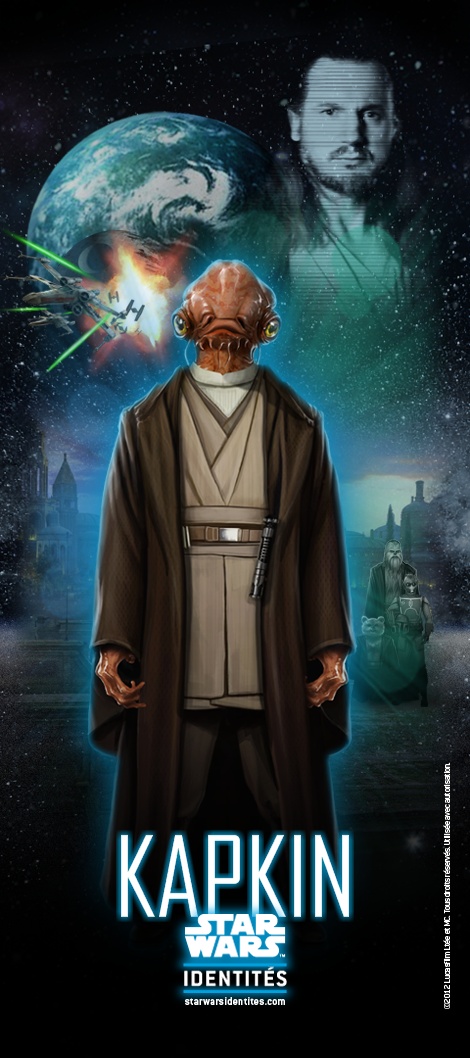 Quingon is my mentor, i am always ready for some action, i came from naboo, the force is high inside me (not very high tho, so i cant left x-wing lol)